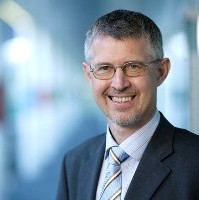 Bjarne Dahl Hermansen
Geographic Work Area
Denmark, Nordic, Baltic and the rest of Europe
Personal Characteristics as Consultant, Advisor and Coach
Empathy with essential analytic flair to create the outline
Good at communication and motivation both individually and in teams
Focus on execution to meet overall objectives and targets
Pay attention to sustainability - business wise as well as social and environmental
Target Audience
Management, functional manager and middle management in industries like:
Public sector, e.g. health, infrastructure supply and administration
Private production and service industry, e.g. telecom, finance, transportation
IT industry and IT department
Consulting business
Examples of Accomplishments
Growth planning including profit optimization and sales efficiency in a consulting company
Business reorganization for profitable growth and higher team motivation
Salesmodel and portfolio analysis and implementation of account management process
Establishing high performance culture after company merger
Entrepreneur coaching
Mentoring for business managers
Management coaching and advisory board
Turnaround plans for several companies
Manager for critical projects/programmes
Professional Experience as Manager
More than 30 years of experience from IT and electronic industry, 23 years international experience from Hewlett-Packard, Compaq Computer and Digital Equipment Corporation.
Have taken active part in 3 mergers of global organizations

Own independent consulting business (5 years)
Managing Principal for consulting business (7 years)
Business Development Manager for SAP in Nordic/Baltic region (4 years)
EMEA Telecom Knowledge Center Manager (2 years)
Sales Manager for consulting and IT business (6 years)
Account Manager responsible for finance and telecom, among others (7 years)
Department Engineer (4 years in LK)
Certification and Further Training
ValuePerform - 360 degree business strategy analysis
Management education (HP, Compaq, Digital, DIEU)
Practice Principal University (business management)
Sales, account management, consultative sales etc.
Finance and Telecom University (HP, Compaq & Digital)
Commercial project management, legal issues, negotiation skills
Coaching, business facilitation etc.
Education
Bachelor degree (strategy & planning), Copenhagen Business School (1980)
Electronic engineer, Danish Technical University (1976)
High school diploma, Rønne Statsskole (1971)